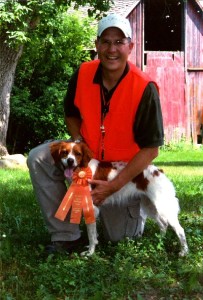 Seone Ponette de L'Escarbot, daughter of Ponette du Buisson de Choisel (France) and Ornat du Calembour, received a qualifying score for the first 2 legs of Junior Hunter at AKC sponsored event, horseback judged, June 21, 2003 at Apple River Hunting Preserve.
Producer: John and Bruce Mooney.
Owner: Randy Gackstetter.